"You probably won't find a better deal for miles and miles…"
Voted one of the 10 best courses in Lincolnshire in 2011. Why not come to South Kyme and enjoy our hospitality and some great golf? Don't forget to check out our Visitors page for more information. To find us go to the Contact Us page for a map and directions.
Ladies
The Ladies of South Kyme would like to offer you a warm welcome to our club, whether you are new to the game or whether you are an experienced golfer; we hope you will join our friendly group to enjoy the fun, laughter and the wonderful game of golf!
We cater for all abilities.  For those who are just taking up the sport, you will find a very supportive group of ladies who will help you in any way they can.  We understand that, as a beginner, competitions are not your priority and just getting to grips with the game is enough;  we play fun golf too.  Golf is a game meant to be enjoyed!
Ladies Day is a Tuesday.  For those players who are interested, we have a great mix of events – Medal & Stableford Qualifiers, Knockouts and various Cup and Trophy competitions.  For those ladies who work, there are Competitions & Medals available at the week-end too.  We have a full calendar of League & Friendly matches, both home & away.  Details of all Competitions and Matches are displayed in the Locker Room and there is also an annual Ladies Calendar of events available.  All Ladies events are also shown on the Club Fixture list.
South Kyme is a progressive club, and there are plenty of opportunities to sign up to Club Competitions – these are displayed in the foyer and can also be seen on the Club Fixture List. There are opportunities to enter Singles, Pairs or mixed gender competitions available.
The Lady Captain's Charity this year is LIVES the charity who have more than 70 volunteer doctors, nurses and paramedics who respond to complex or traumatic 999 medical emergencies across Lincolnshire.
South Kyme is a great Golf Club with a very friendly atmosphere – we would love to welcome you on board!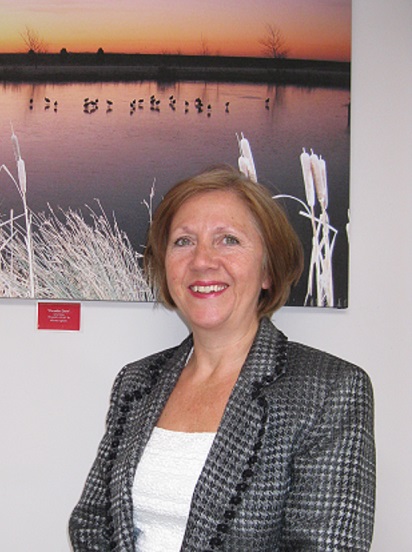 Ladies Captain 2020, Paula Young
About Us…
Ladies Vice Captain:

Joan Cowie

Secretary: 

Jane Barlow

Treasurer:  

Elizabeth Jude

Competition Secretary:

Sue Roberts

Handicap Secretary/County Delegate:

Sue Annibal

Bar/Catering Rep:  

Helen Kirschner

Committee Member:  

Shirley Westlake